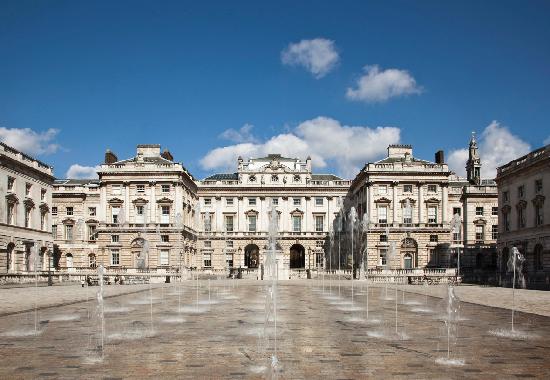 Located just off the Strand in the north wing of Somerset House, the Courtauld has one of Britain's greatest collections of paintings, and contains many works of world importance. Although there are some outstanding works from earlier periods, the collection's strongest suit is its holdings of impressionist and post-impressionist paintings.
~timeout.com
Video: Introduction to the Courtauld Gallery:

Wikipedia:
The Courtauld Gallery UK is an art museum in Somerset House, on the Strand in central London. It houses the art collection of the Courtauld Institute of Art, a self-governing college of the University of London specialising in the study of the history of art. The Courtauld collection was formed largely through donations and bequests and includes paintings, drawings, sculptures and other works from medieval to modern times; it is particularly known for its French Impressionist and Post-Impressionist paintings. In total, the collection contains some 530 paintings and over 26,000 drawings and prints. The Head of the Courtauld Gallery is Ernst Vegelin.