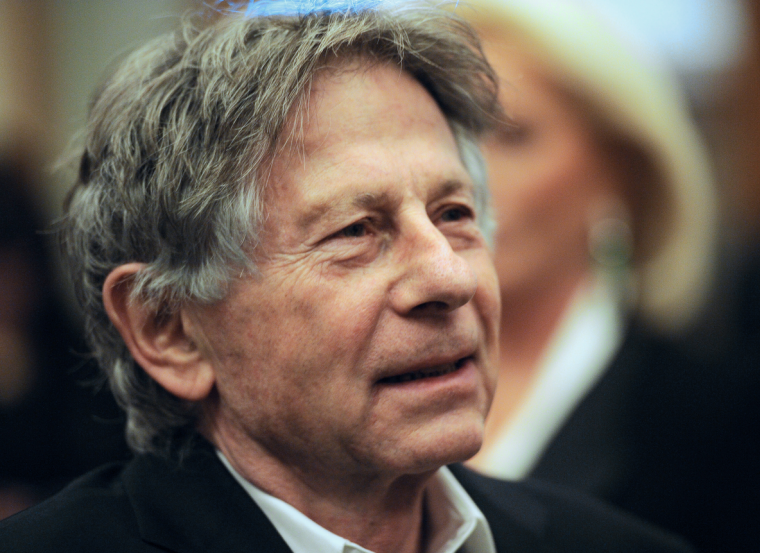 Cinema should make you forget you are sitting in a theater
Wikipedia:
Born

Rajmund Roman Thierry Polański


18 August 1933


Paris, France

Residence
France
Citizenship
Polish (by birth) and French (by naturalization)
Alma mater
National Film School in Łódź
Occupation
Actor, director, producer, screenwriter
Years active
1954–present

Spouse(s)

Barbara Kwiatkowska-Lass(1959–1962; divorced)
Sharon Tate (1968–1969; her death)
Emmanuelle Seigner (1989–present)

Children
2 (daughter and son)
–
Roman Polanski (born Rajmund Roman Thierry Polański; 18 August 1933) is a Polish and, since 1976, naturalized-French film director, producer, writer, and actor. Having made films in Poland, the United Kingdom, France and the United States, he is considered one of the few "truly international filmmakers." Polanski's films have inspired diverse directors, including the Coen brothers, Wes Anderson, David Fincher, Atom Egoyan, Darren Aronofsky, Park Chan-wook, Sean Durkin, Abel Ferrara, and Wes Craven.
–
Clive James interview
Clive James and Polanski chat rather casually about life in the ghetto and the murder of his wife Sharon Tate over escargot and wine. He shares that his interest in movies started when he lived in the Kraków Ghetto, when he was able to look through the barbed wire and see projections of newsreels in the square.
After his escape, he would frequent the cinema — ironically to watch German films, which he described as "lousy." He goes on to say that one of the first films that "struck" him was Robin Hood, an American film. Once he got a taste, he began to read book after book on filmmaking.
~nofilmschool.com

–
Roman Polanski: A Film Memoir (2011) – documentary

–
Quotes
In Paris, one is always reminded of being a foreigner. If you park your car wrong, it is not the fact that it's on the sidewalk that matters, but the fact that you speak with an accent.

–

I can only say that whatever my life and work have been, I'm not envious of anyone-and this is my biggest satisfaction.

–

Normal love isn't interesting. I assure you that it's incredibly boring.

–

I don't really know what is shocking. When you tell the story of a man who is beheaded, you have to show how they cut off his head. If you don't, it's like telling a dirty joke and leaving out the punch line.

–

My films are the expression of momentary desires. I follow my instincts, but in a disciplined way.

–

If you have a great passion it seems that the logical thing is to see the fruit of it, and the fruit are children.

–

You have to show violence the way it is. If you don't show it realistically, then that's immoral and harmful. If you don't upset people, then that's obscenity.

–

Whenever I get happy, I always have a terrible feeling.

–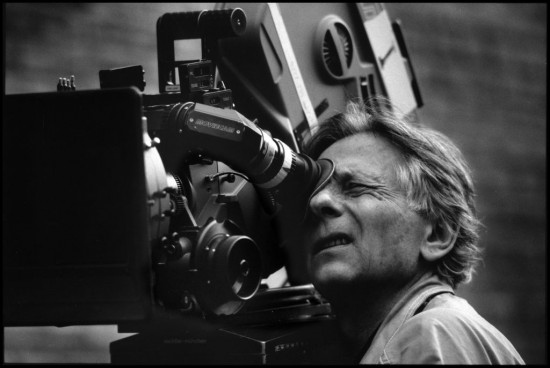 –
Awards and nominations
Year
Award
Category
Work
Result
1965
Berlin Film Festival
Silver Berlin Bear-Extraordinary Jury Prize
Repulsion
Won
1966
Berlin Film Festival
Golden Bear
Cul-de-sac
Won
1968
Academy Award
Best Screenplay
Rosemary's Baby
Nominated
1974
Academy Award
Academy Award for Best Director
Chinatown
Nominated
Golden Globe Awards
Golden Globe Award for Best Director
Won
British Academy of Film and Television Arts (BAFTA)
Best Direction
Won
1979
César Award
César Award for Best Picture
Tess
Won
César Award for Best Director
Won
Academy Award
Best Director
Nominated
Golden Globe Awards
Golden Globe Award for Best Foreign Film
Won
Golden Globe Award for Best Director—Motion Picture
Nominated
2002
Cannes Film Festival
Palme d'Or
The Pianist
Won
British Academy of Film and Television Arts(BAFTA)
Best Film
Won
Best Director
Won
Academy Awards
Best Director
Won
Best Picture
Nominated
César Award
César Award for Best Director
Won
César Award for Best Film
Won
2004
Karlovy Vary International Film Festival
Crystal Globe for outstanding artistic contribution to world cinema
Won
Argentine Film Critics Association
Best Foreign Film
The Pianist
Nominated
2009
Zürich Film Festival Golden Icon Award
Lifetime achievement
Won
2010
Berlin Film Festival
Silver Bear for Best Director
The Ghost Writer
Won
European Film Awards
Best Film
Won
Best Director
Won
Best Screenwriter
Won
Lumières Awards
Best Director
Won
Best Screenwriter
Won
2011
César Award
César Award for Best Director
Won
César Award for Best Screenwriter
Won
2014
César Award
César Award for Best Film
Venus in Fur
Nominated
César Award for Best Director
Won
César Award for Best Screenwriter
Nominated
Other awards
New York Film Critics Circle Awards
1980: Tess nominated for Best Direction
1980: Tess nominated for Best Foreign Film
1974: Chinatown nominated for Best Film
1971: Macbeth nominated for Best Direction
1971: Macbeth nominated for Best Film
1965: Repulsion nominated for Best Direction
1965: Repulsion nominated for Best Screenwriting
1966: Cul De Sac nominated for National Syndication of Italian Film Journalists
1962: Knife in the Water won for Fipresci Prize