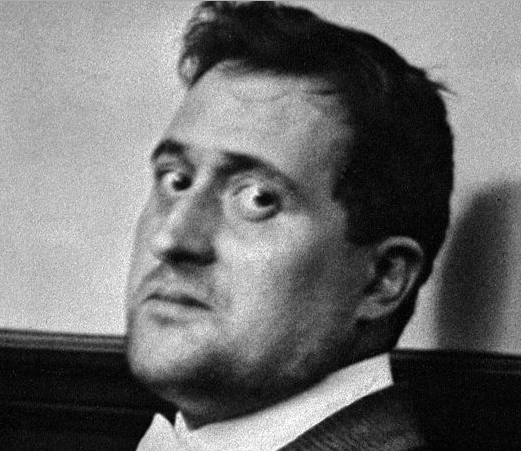 "Now and then it's good to pause in our pursuit of happiness and just be happy."
– Guillaume Apollinaire
wikipedia
Born
Wilhelm Albert Włodzimierz Apolinary Kostrowicki
26 August 1880
Rome, Italy
Died
9 November 1918 (aged 38)
Paris, France
Occupation
Poet, writer, art critic

---

Signature
–
Guillaume Apollinaire (August 26,1880 in Rome – November 9, 1918 in Paris) was a French poet, playwright, short story writer, novelist, and art critic of Polish descent. His novels were mostly erotic.
Apollinaire is considered one of the foremost poets of the early 20th century, as well as one of the most impassioned defenders of Cubism and a forefather of Surrealism. He is credited for coining the term Cubism (1911) to describe the works of Pablo Picasso and Georges Braque, the terms "Orphism" (1912) to describe the works of Frantisek Kupka, and the term "Surrealism" (1917) to describe the works of Eric Satie. He wrote one of the earliest works described as Surrealist, the play The Breasts of Tiresias(1917), which was used as the basis for the 1947 opera Les mamelles de Tirésias.
Two years after being wounded in World War I, he died in the Spanish flu pandemic of 1918 at age 38.
–
Guillaume Apollinaire Selections from Alcools (youtube video)
Poems:
Mirabeau Bridge
Palace
Marizibill
The Farewell
Night Wind
Autumn
Rosemonde
Clair de Lune
Sickly Autumn
Hunting Horns
Alcools (Alcohol) is a collection of poems by the French author Guillaume Apollinaire. His first major collection, it was published in 1913.
It was listed @ #17 on Le Monde's 100 Books of the Century
–
Quotes
"How slow life is, how violent is hope."
– Guillaume Apollinaire

–

"Come to the edge," he said.
"We can not, we're afraid!" They responded.
"Come to the edge," he said.
"We can not, We will fall!" They responded.
" Come to the edge, "he said.
And so they came.
And he pushed them.
And they flew."
– Guillaume Apollinaire

–

"Joy always came after pain."
– Guillaume Apollinaire

–

"Without poets, without artists … everything would fall apart into chaos. There would be no more seasons, no more civilizations, no more thought, no more humanity, no more life even; and impotent darkness would reign forever. Poets and artists together DETERMINE the features of Their age, and the future meekly conforms Their edit it.
"- Guillaume Apollinaire, Selected Writings

–

"People quickly grow accustomed this being the slaves of mystery."
– Guillaume Apollinaire, The Cubist Painters

–

"Now you are walking in Paris all alone in the crowd As herds of bellowing buses drive by Love's anguish Tightens your throat As if you were never to be loved again If you lived in the old days you would enter a monastery You are ashamed when you discover yourself reciting a prayer You make fun of yourself and like the fire of Hell your laughter crackles The sparks of your laugh gild the depths of your life It's a painting hanging in a dark museum And sometimes you go and look at it close up,"- Guillaume Apollinaire, Zone