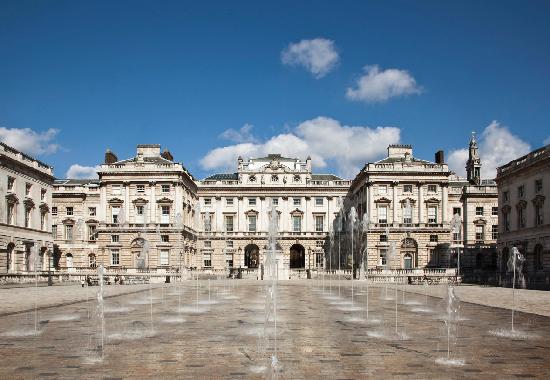 Located just off the Strand in the north wing of Somerset House, the Courtauld has one of Britain's greatest collections of paintings, and contains many works of world importance. Although there are some outstanding works from earlier periods, the collection's strongest suit is its holdings of impressionist and post-impressionist paintings.
~timeout.com
Video: Introduction to the Courtauld Gallery:

Wikipedia:
The Courtauld Gallery UK is an art museum in Somerset House, on the Strand in central London. It houses the art collection of the Courtauld Institute of Art, a self-governing college of the University of London specialising in the study of the history of art. The Courtauld collection was formed largely through donations and bequests and includes paintings, drawings, sculptures and other works from medieval to modern times; it is particularly known for its French Impressionist and Post-Impressionist paintings. In total, the collection contains some 530 paintings and over 26,000 drawings and prints. The Head of the Courtauld Gallery is Ernst Vegelin.

Location on Google maps:
The Courtauld Gallery is open to the public. Since 1989 it has been housed, together with the Courtauld Institute, in the North or Strand block of Somerset House, in the rooms designed and purpose-built by Sir William Chambers for the Royal Academy, founded in 1768, of which Chambers was the first Treasurer. The Royal Academy occupied them from their completion in 1780 until it moved to the new National Gallery building in Trafalgar Square in 1837. The entrance to the Great Room, in which the annual Royal Academy summer exhibition was held, has a formidable Greek inscription meaning "Let no stranger to the Muses enter". From 1958 to 1989 the Courtauld collection was housed in part of the premises of the Warburg Institute in Woburn Square; it was thus separated from the Courtauld Institute, which was in Home House, Portman Square.
Somerset House
Somerset House is a large Neoclassical building situated on the south side of the Strand in central London, England, overlooking the River Thames, just east of Waterloo Bridge. The building, originally the site of a Tudor palace, was designed by Sir William Chambers in 1776, and further extended with Victorian wings to the north and south. The East Wing forms part of the adjacent King's College London.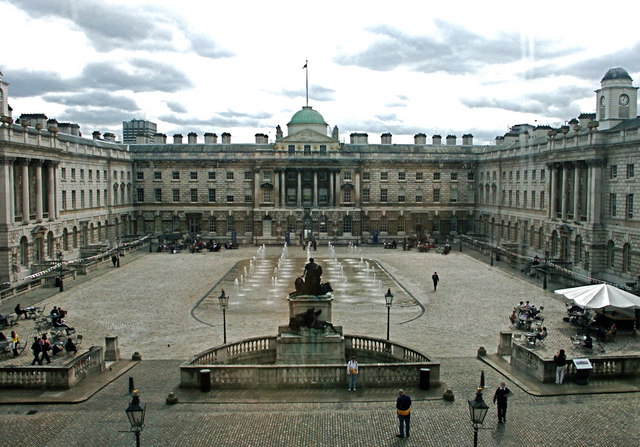 Highlights:
Van Gogh, Self-portrait with bandaged ear