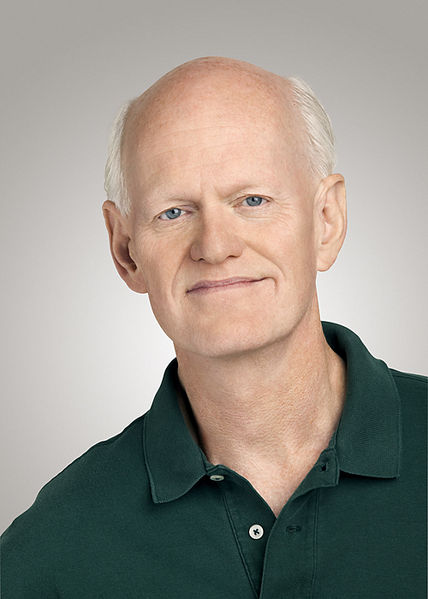 From Wikipedia:
Marshall Goldsmith (March 20, 1949) is an American author of management-related literature. Born in Valley Station, Kentucky, he received his BS from the Rose-Hulman Institute of Technology, his MBA from Indiana University's Kelley School of Business (from which he received the 2009 Distinguished Entrepreneur Award), and his PhD from UCLA Anderson School of Management in 1977 (where he was recognized in 2010 as one of the school's 100 most inspirational alumni over the past 75 years). From 1976-1980 he was Assistant Professor and then Associate Dean at Loyola Marymount University's College of Business. He currently teaches executive education at Dartmouth College's Tuck School of Business, and he frequently speaks at leading business schools.
Major press acknowledgments
The Times – 15 Greatest Business Thinkers in the World
BusinessWeek – 50 Great Leaders in America
Wall Street Journal – Top Ten Executive Educators
Forbes – Five Most-Respected Executive Coaches
Leadership Excellence – Top 5 Leadership Thinkers
The Economic Times (India) – Top CEO Coaches of America
Economist (United Kingdom) – Most Credible Executive Advisors in the New Era of Business
Fast Company – America's Preeminent Executive Coach
Quotes:
Do you want your children to be happy? Do you want your parents to be happy? To you want the people who love you at home to be happy? Do you want the people who respect you at work to be happy?
You go first.
You be happy.

The great Western Disease lies in the phrase, "I will be happy when…"

Look in the mirror. Not just at how you look, but at who you are. If you want to be a better leader, a better professional, or just a better person, don't kid yourself. To achieve meaningful goals, you'll have to pay the price. There's no product, no diet, no exercise program, and (I hate to admit it) no executive coach who can make you better. Only you can do it. If your source of motivation doesn't come from inside, you won't stick with it.

Old people almost never regret the risks they took that failed. They almost always regret the risks that they failed to take.

"Mojo" is, "That positive spirit toward what we are doing now, that starts from the inside and radiates to the outside"

One of the great false assumptions in leadership development is, "if they understand, they will do". If this were true, everyone who understood the importance of going on a healthy diet and exercising would be in shape.

Successful people are much more likely to change by envisioning a positive future than by reliving a humiliating past. Proving that a successful person was "wrong" is often a counter-productive waste of time. Successful people respond well to getting ideas and suggestions for the future that are aimed at helping them achieve their goals.