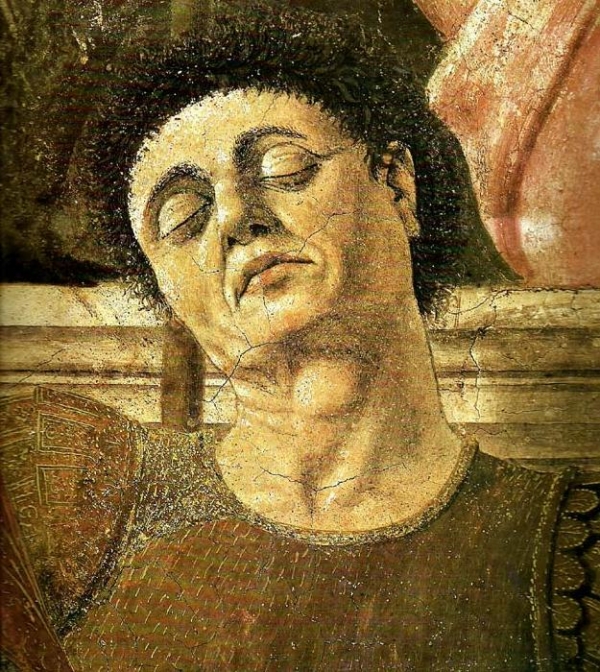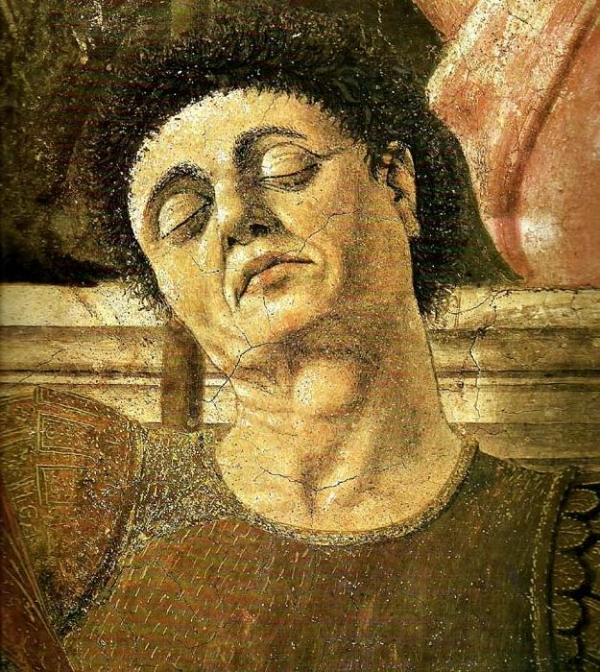 A self-portrait, detail from The Resurrection
Wikipedia:
Birth name
Piero della Francesca
Born
1415
Sansepolcro, Republic of Florence
Died
October 12, 1492
Sansepolcro, Republic of Florence
Nationality
Italian
Field
Painting, Fresco
Movement
Italian Renaissance
Works
The Baptism of Christ
Flagellation of Christ
Brera Madonna
Piero della Francesca (c. 1415 – October 12, 1492) was a painter of the Early Renaissance. As testified by Giorgio Vasari in his Lives of the Artists, to contemporaries he was also known as a mathematician and geometer. Nowadays Piero della Francesca is chiefly appreciated for his art. His painting was characterized by its serene humanism, its use of geometric forms and perspective. His most famous work is the cycle of frescoes "The Legend of the True Cross" in the church of San Francesco in the Tuscan town of Arezzo.
Continue reading "October 12: Piero della Francesca passed away in 1492" →