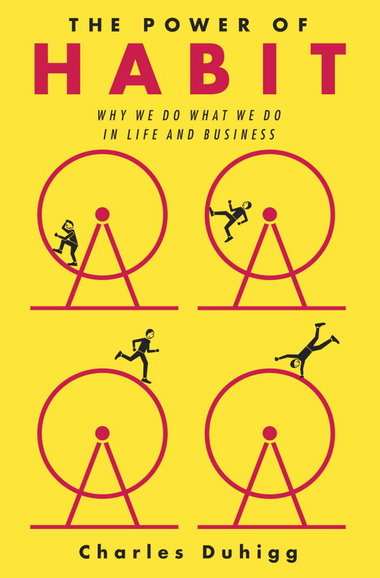 From Wikipedia:
Charles Duhigg (born 1974) is a reporter at The New York Times, where he writes for the business section. Prior to joining the staff of theNew York Times in 2006, he was a staff writer of the Los Angeles Times. He lives in Brooklyn, New York City. He is a graduate of Yale University and Harvard Business School.
"Charles Duhigg masterfully combines cutting-edge research and captivating stories to reveal how habits shape our lives and how we can shape our habits. Once you read this book, you'll never look at yourself, your organization, or your world quite the same way."
—Daniel H. Pink, author of #1 New York Times bestselling Drive and A Whole New Mind
TOC
PART ONE: THE HABITS OF INDIVIDUALS
1. The Habit Loop – How Habits Work
2. The Craving Brain – How to Create New Habits
3. The Golden Rule of Habit Change – Why Transformation Occurs
PART TWO – THE HABITS OF SUCCESSFUL ORGANIZATIONS
4. Keystone Habits, or The Ballad of Paul O'Neill – Which Habits Matter Most
5. Starbucks and the Habit of Success – When Willpower Becomes Automatic
6. The Power of a Crisis – How Leaders Create Habits Through Accident and Design
7. How Target Knows What You Want Before You Do – When Companies Predict (and manipulate) Habits
PART THREE – THE HABITS OF SOCIETIES
8. Saddleback Church and the Montgomery Bus Boycott – How Movements Happen
9. The Neurology of Free Will – Are We Responsible for Our Habits?