–
Table Of Content
Book review
"Every once in a while, you read a book that changes the way you look at life. But it is so rare to find a book that changes the way you live your life. The Miracle Morning does both, and faster than you ever thought possible. I highly recommend Hal Elrod's latest book."
-TIM SANDERS, NY Times bestselling author of The Likability Factor

"The Miracle Morning(tm) is literally the ONE thing that will make immediate and profound changes in any-or every area of your life. If you really want your life to improve, read this book immediately."
-RUDY RUETTIGER, the Notre Dame football player who inspired the hit Hollywood movie RUDY

"At first I thought Hal had lost his mind-why on earth would anyone get up so early on a regular basis?!?! I was skeptical… until I tried it. When I implemented Hal's strategies I noticed an immediate difference in my personal and professional life. The Miracle Morning(tm) will show you how to take control of your life, regardless of your past. I highly recommend it."
-JOSH SHIPP, TV show host, author, and Teen Behavior Expert
–
About Hal Elrod (from halerod.com):
Hal Elrod is on a mission to elevate the consciousness of humanity, one morning at a time. As one of the highest rated keynote speakers in the world, creator of one of the fastest growing and most engaged online communities in existence and author of one of the bestselling books on Amazon, The Miracle Morning—which has been translated into 27 languages, has over 2,000 five-star Amazon reviews and is practiced daily by over 500,000 people in 70+ countries—he is doing exactly that.
Summary
The books kicks-off with the traditional "My Story", "how the lost son returns as a hero", how at a low point he decided to rise & change his life. It all starts with a decision. Nice enough.
Some general "Personal growth" truths follow:
It begins with accepting total responsibility for every aspect of your life and refusing to blame anyone else.
anything is possible when you are committed.
Know that wherever you are in your life right now is both temporary, and exactly where you are supposed to be.
There are no limits.
etc..
Good stuff indeed..
Next up is the idea of a "Miracle Morning", why change needs to start with a morning routine. Motivational stuff, why you need meaning & purpose in life (I agree, without purpose/meaning.. you're lost). "No excuses. No regrets. Just an incredible, meaningful, and exciting life!"
A part about sleeping and a great book suggestion (Sleep Smarter: 21 Essential Strategies to Sleep Your Way to a Better Body, Better Health, and Bigger Success) & a wake up strategy – nice advice if you're having trouble pulling yourself out of bed in the morning.
The next chapter "Chapter 6: The Life S.A.V.E.R.S. – Six Practices Guaranteed To Save You From a Life of Unfulfilled Potential" is the real gem in this book. 6 habits that will energize you and provide a great start to every day.  I've been practicing 4 of them for many years; Silence (for me meditation), Exercise, Reading & Scribe (Journaling). The other two – Affirmations & Visualization – have been on my mind for some time, and are now "under review" in my morning ritual. So if you're good with waking up early, focus on this chapter & test out "The Live S.A.V.E.R.S". You will be rewarded, I promise. Great chapter.
For those people that can't / won't spend an hour doing the Miracle Morning routine, there is a hack: "The 6-Minute Miracle morning".. sounds a bit desperate to me. A Chapter about "Customizing Your Miracle Morning" follows with some eating advice, some advice on "overcoming procrastination" & Miracle Morning on weekends.
Chapter 9 deals with habits – creating good habits & making them stick. This is off course VERY IMPORTANT. I totally agree with Elrod:
"Considering that our habits create our life, there is arguably no single skill that is more important for you to learn and master than controlling your habits. … If you don't control your habits, your habits will control you. .. There's no class offered in school called Habit Mastery. There should be. Such a course would probably be more important to your success and overall quality of life than all of the other courses combined."
Last there is a "30-Day Life Transformation Challenge" that some people might find interesting.
–
Please check out many great quotes from the book below, I've also put in some nice pictures to pimp up this section. .
Book TOC
(many) Quotes from the Book
FOREWORD
The Miracle Morning is perfect for very busy, successful people. Going through SAVERS every morning is like pumping rocket fuel into my body, mind, and spirit… before I start my day, every day.

-Robert Kiyoaski
–
"There are only two ways to live your life. One is as though nothing is a miracle. The other is as though everything is a miracle."

-Albert Einstein
–
Miracles do not happen in contradiction to nature, but only in contradiction to what is known in nature.

-St. Augustine
–
Life begins each morning

-Joel Olsteen
–
INTRODUCTION
Instead of complaining about how things should be, I embraced how things were. I stopped putting energy into wishing my life were any different—into wishing bad things didn't happen to me—and instead focused 100% on making the best of what I had.
–
Hinging on my belief that everything happens for a reason—but that it is our responsibility to choose the most empowering reasons for the challenges, events and circumstances of our lives—I used my accident to fuel a triumphant comeback.
–
–
–
My first book, Taking Life Head On: How to Love the Life You Have While You Create the Life of Your Dreams hit #7 on Amazon's overall bestseller list and #1 in it's category.
–
"There is always a way… when you're committed."
–
I was diagnosed with a rare, very aggressive form of cancer, which I am now in the midst of fighting—or, I prefer to use to word healing—by combining the best allopathic medicine has to offer with supporting holistic treatments (that my doctors seem to know nothing about).
–
–
–
–
Chapter 1: It's Time To Wake Up To Your Full Potential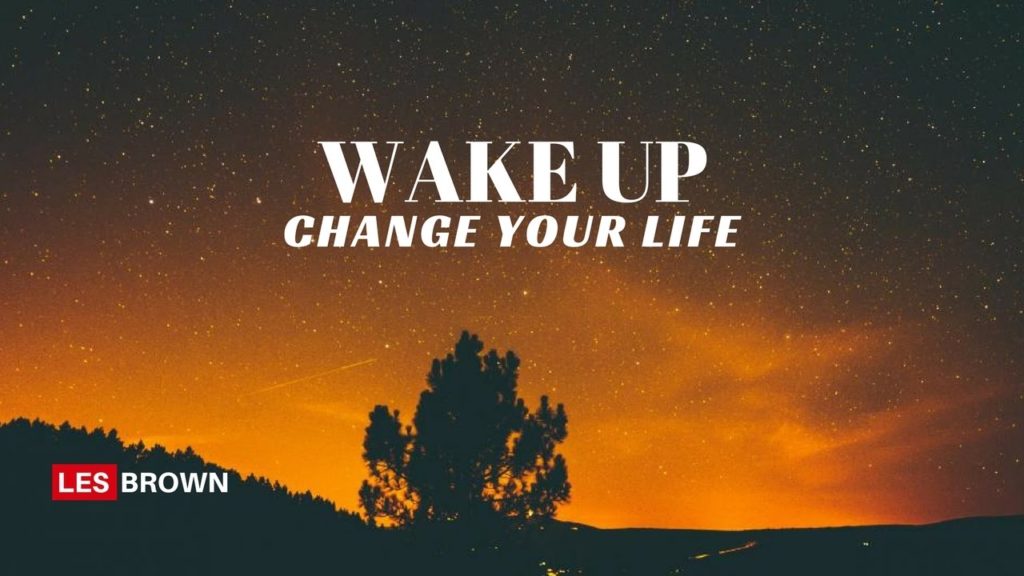 Life's too short" is repeated often enough to be a cliché, but this time it's true. You don't have enough time to be both unhappy and mediocre. It's not just pointless; it's painful.

—SETH GODIN
–
Chapter 2: The Miracle Morning Origin: Born Out of Desperation
–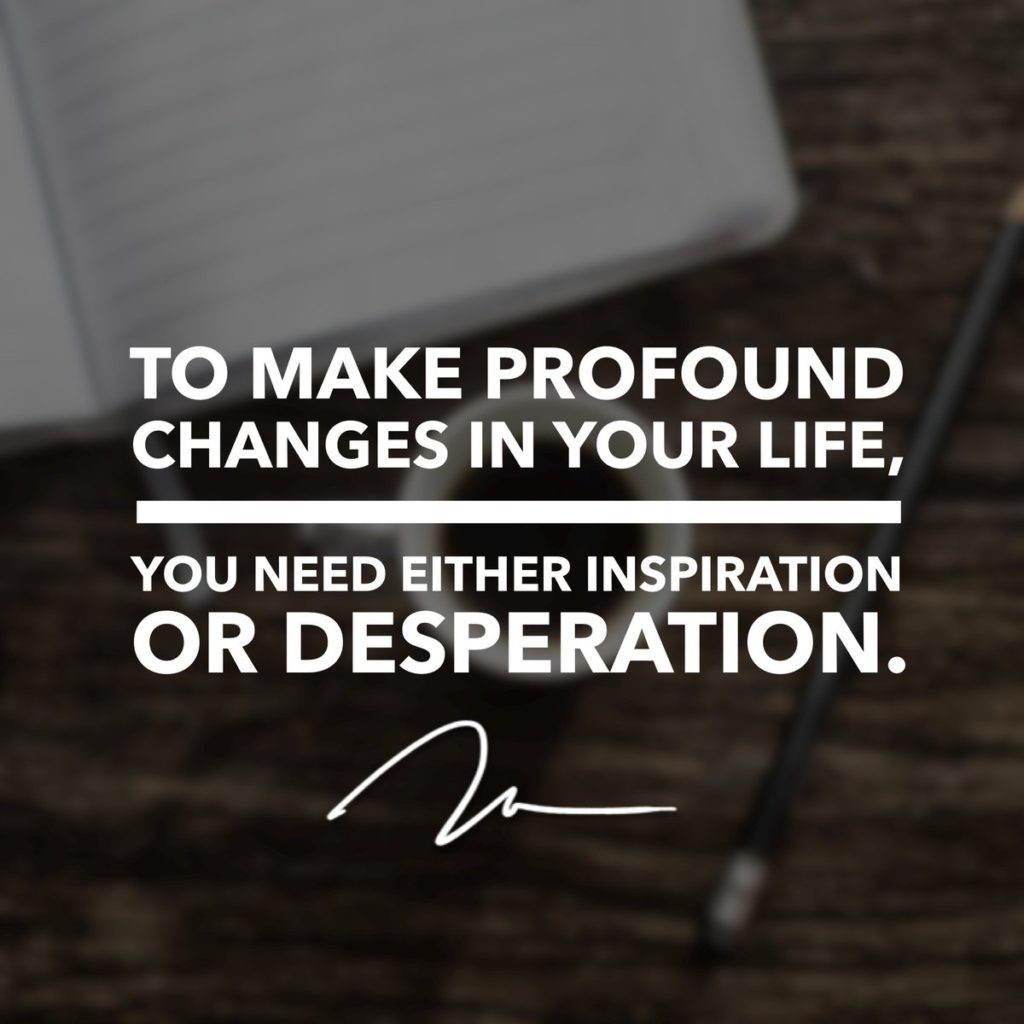 –
To say that I was not a morning person was a gross understatement. The fact was, I dreaded getting up in the morning, particularly waking up early, almost as much as I hated running.
–
–
..but it was already hard enough to drag myself out of bed every day at 6:00 a.m.—because I had to—so the idea of getting up at 5:00 a.m. seemed almost impossible to me.
–
Chapter 3: The 95% Reality Check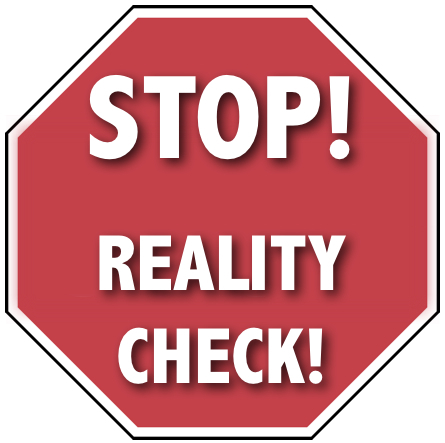 –
The story of the human race is the story of men and women selling themselves short.

—ABRAHAM MASLOW
–
Approximately 95% of our society settles for far less than they want in life, wishing they had more, living with regret and never understanding that they could be, do, and have all that they want.
–
I want a life of freedom, where I get to wake up and do what I want, when I want, with whomever I want. I want to get out of bed every day and truly love my life. I want to love my work, and I want to love the people I get to share my life and work with. That's my definition of success.
–
–
Research shows that on any given day, the average person thinks somewhere between 50,000 and 60,000 thoughts. The problem is that ninety-five percent of our thoughts are the same as the ones we thought the day before, and the day before that,..
–
Accept the paradigm: my past does not equal my future.
–
–
Lack of Purpose
–
–
Chapter 4: Why Did YOU Wake Up This Morning?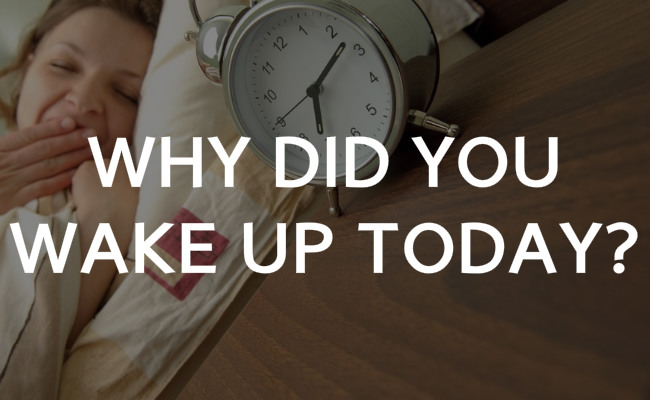 –
You've got to get up every morning with determination if you're going to go to bed with satisfaction.
—GEORGE LORIMER

–

Your first ritual that you do during the day is the highest leveraged ritual, by far,  because it has the effect of setting your mind, and setting the context, for the rest of your day.
—EBEN PAGAN
–
–
Chapter 5: The 5-Step Snooze-Proof Wake Up Strategy
It's been said that nobody actually likes waking up early, but everyone loves the feeling of having woken up early. Kind of like exercising—many of us struggle to get ourselves to the gym, but all of us love the feeling of having gone to the gym.
So, the key is to consciously decide every night to actively and mindfully create a positive expectation for the next morning.
Often when people feel tired—at any time of the day—what they really need is more water, not more sleep.
Here's a quick review of the 5-Step Snooze-Proof Wake Up Strategy to make it significantly easier to wake up and stay awake:
Chapter 6: The Life S.A.V.E.R.S. – Six Practices Guaranteed To Save You From a Life of Unfulfilled Potential
Success is something you attract by the person you become.
—JIM ROHN
–

An extraordinary life is all about daily, continuous improvements in the areas that matter most.
—ROBIN SHARMA
 –
Your life is made up of the Physical, Intellectual, Emotional, and Spiritual parts that make up every human being—or P.I.E.S. for short.
S is for Silence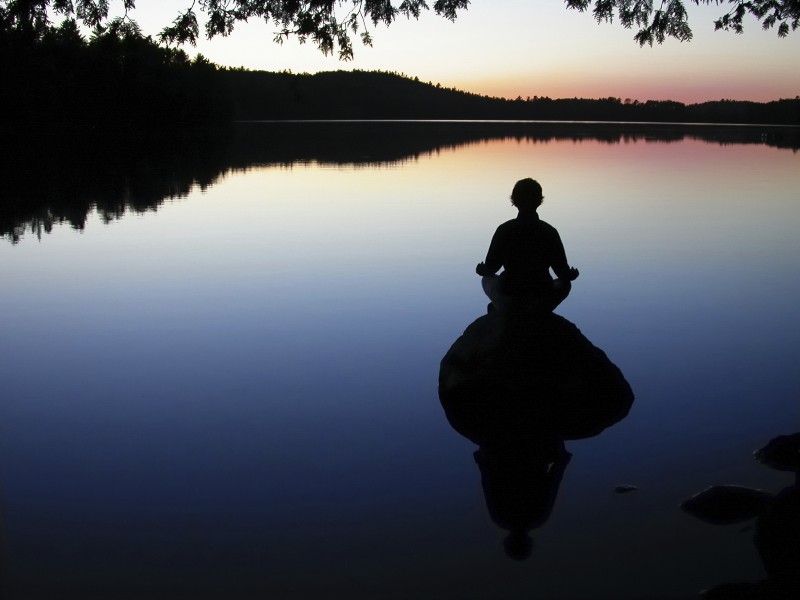 In the attitude of silence the soul finds the path in a clearer light, and what is elusive and deceptive resolves itself into crystal clearness.

—MAHATMA GANDHI
–

You can learn more in an hour of silence than you can in a year from books.

—MATTHEW KELLY
–
Here are some of my favorite activities to choose from
Meditation
The essence of meditation is simply silencing or focusing the mind for a period of time.
–
Study after study shows that meditation can be more effective than medication. Studies link regular meditation to improvements in metabolism, blood pressure, brain activity, and other bodily functions. It can alleviate stress and pain, promote sleep, enhance focus and concentration, and even increase lifespan. Meditation also requires very little time. You can take advantage of the benefits of meditation in just a few minutes a day.
–
Think of daily meditation as a temporary vacation from your problems.
–
A is for Affirmations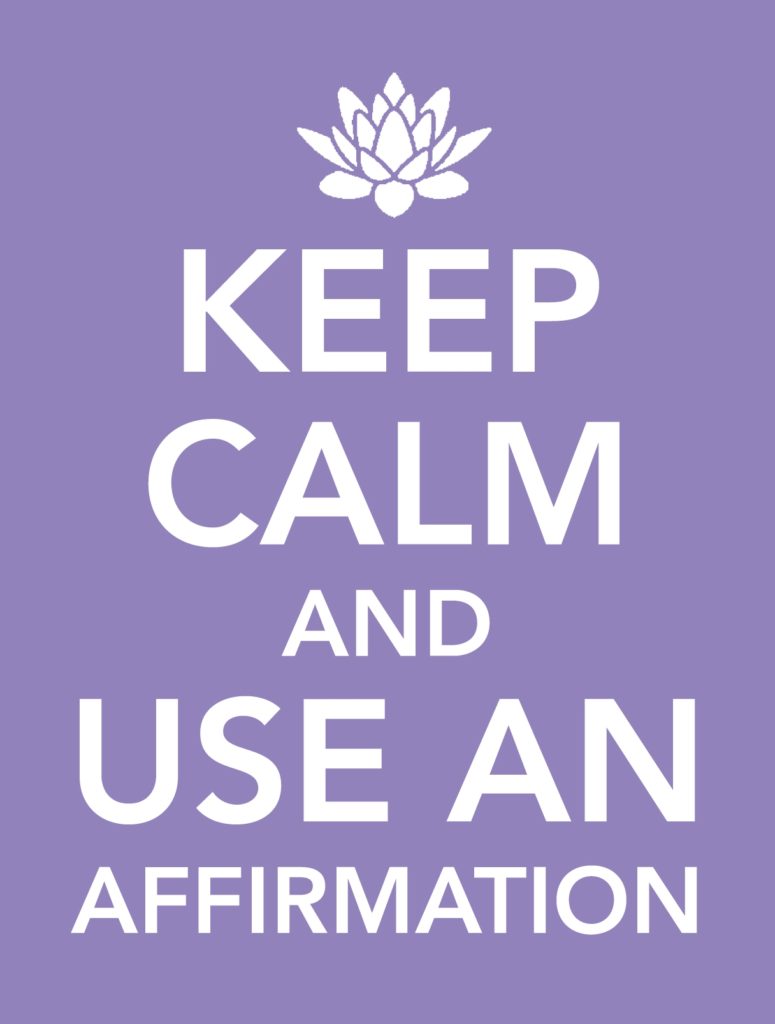 It's the repetition of affirmations that leads to belief. Once that belief becomes a deep conviction, things begin to happen.

—MUHAMMAD ALI
–

You will be a failure, until you impress the subconscious with the conviction you are a success. This is done by making an affirmation, which clicks.

—FLORENCE SCOVEL SHINN
–
"I am the greatest!" Muhammad Ali affirmed these words over and over again—and then he became them.
You can organize your affirmations according to the areas that you most want to focus on improving, such as Health/Fitness, Mindset, Emotions, Finances, Relationships, Spirituality, etc.
Include why, at the deepest level, all of the things you want are important to you. Being crystal clear on your deepest whys will give you an unstoppable purpose.
…example, one of my affirmations comes from the book What Got You Here Won't Get You There by Marshal Goldsmith. It reads, "The #1 skill of influencers is the sincere effort to make a person feel that he or she is the most important person in the world. It's one of the skills that Bill Clinton, Oprah Winfrey, and Bruce Goodman used to become the best in their fields. I will do this for every person I connect with!"
–
V is for Visualization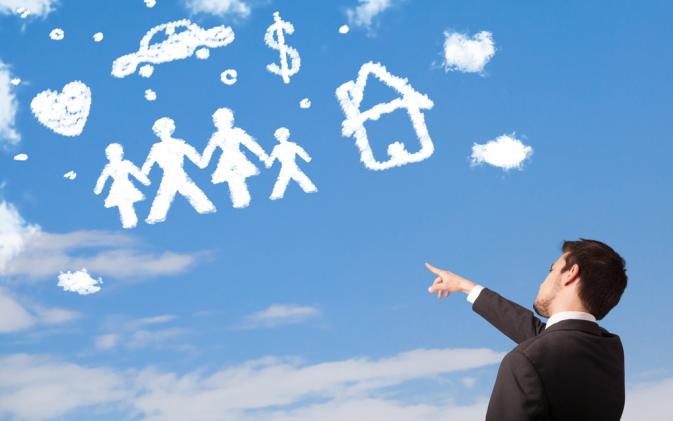 –
Ordinary people believe only in the possible. Extraordinary people visualize not what is possible or probable, but rather what is impossible. And by visualizing the impossible, they begin to see it as possible.

—CHERIE CARTER-SCOTT
–

See things as you would have them be instead of as they are.

—ROBERT COLLIER
–
–
Step 1: Get Ready
Step 2: Visualize What You Really Want
Step 3: Visualize Who You Need To Be & What You Need To Do
–
E is for Exercise
–

–
If you don't make time for exercise, you'll probably  have to make time for illness.

—ROBIN SHARMA
–

The only exercise most people get is jumping to  conclusions, running down their friends, sidestepping  responsibility, and pushing their luck.

—UNKNOWN
–
Yoga is a multi-faceted science that has applications for the physical, mental, emotional and spiritual aspects of life.
 –
R is for Reading
–

–
A person who won't read has no advantage  over one who can't read.

—MARK TWAIN
–

Reading is to the mind what exercise is to the body and  prayer is to the soul. We become the books we read.

—MATTHEW KELLY
–
Here are a few of my favorites:
Want to create an incredible, loving, supportive and romantic relationship?
Here are a few of my favorites:
S is for Scribing
–
–
Whatever it is that you write, putting words on the page is a form of therapy that doesn't cost a dime.

—DIANA RAAB
–

Ideas can come from anywhere and at any time. The  problem with making mental notes is that the ink  fades very rapidly.
—ROLF SMITH
–
While there are many worthwhile benefits of keeping a daily journal, a few of which I've just described, here are a few more of my favorites:
–
Chapter 7: The 6-Minute Miracle morning
On the one hand, we all want to be happy. On the other hand, we  all know the things that make us happy. But we don't do those things. Why? Simple. We are too busy. Too busy doing what?  Too busy trying to be happy.
—MATTHEW KELLY
–
..days when you're pressed for time, The 6-minute Miracle Morning provides a powerful strategy for accelerating your personal development.
Chapter 8: Customizing You Miracle Morning
–
"Waking up early on Saturday gives me an edge in finishing my work with a very relaxed state of mind. There is a feeling of time pressure on weekdays that aren't there on weekends. If I wake up early in the morning, before anybody else, I can plan the day or at least my activities with relaxed mind."
—Oprah Winfrey
–
Remember, the moment you accept total responsibility for everything in your life is the moment you claim the power to change anything in your life.
 –
Chapter 9: From Unbearable To Unstoppable
Successful people aren't born that way. They become successful by establishing the habit of doing things unsuccessful people don't like to do. The successful people don't always like doing these things themselves; they just get on and do them.
—DON MARQUIS
–
–
Chapter 10: The Miracle Morning 30-Day Life Transformation Challenge
An extraordinary life is all about daily, continuous improvements in the areas that matter most.
—ROBIN SHARMA
–

Life begins at the end of your comfort zone.
—NEALE DONALD WALSH
–
Conclusion
Every day, think as you wake up, 'Today I am fortunate to have woken up, I am alive, I have a precious human life, I am not going to waste it. I am going to use all my energies to develop myself, to expand my heart out to others. I am going to benefit others as much as I can.'
—DALAI LAMA
–
–
"The moment you accept responsibility for EVERYTHING in your life is the moment you tap into your power to change ANYTHING in your life."
–
"Make bold moves toward your dreams each day, refuse to stop, and nothing can stop you."
—
Video
Hal Elrod – "The Miracle Morning"


-Egil